Processes
Processes

Our Process
We are continually inspired by the textures, colors, and life of the people in the places we visit. For the furniture, we carefully source vintage garments such as huipiles, tzutes, and cortes from Guatemala and Mexico directly from artisans or families that have been involved in the textile trade for decades. 
We also partner with artisans ( either families or cooperatives ) to design meaningful accessories that will bring warmth and joy to your home.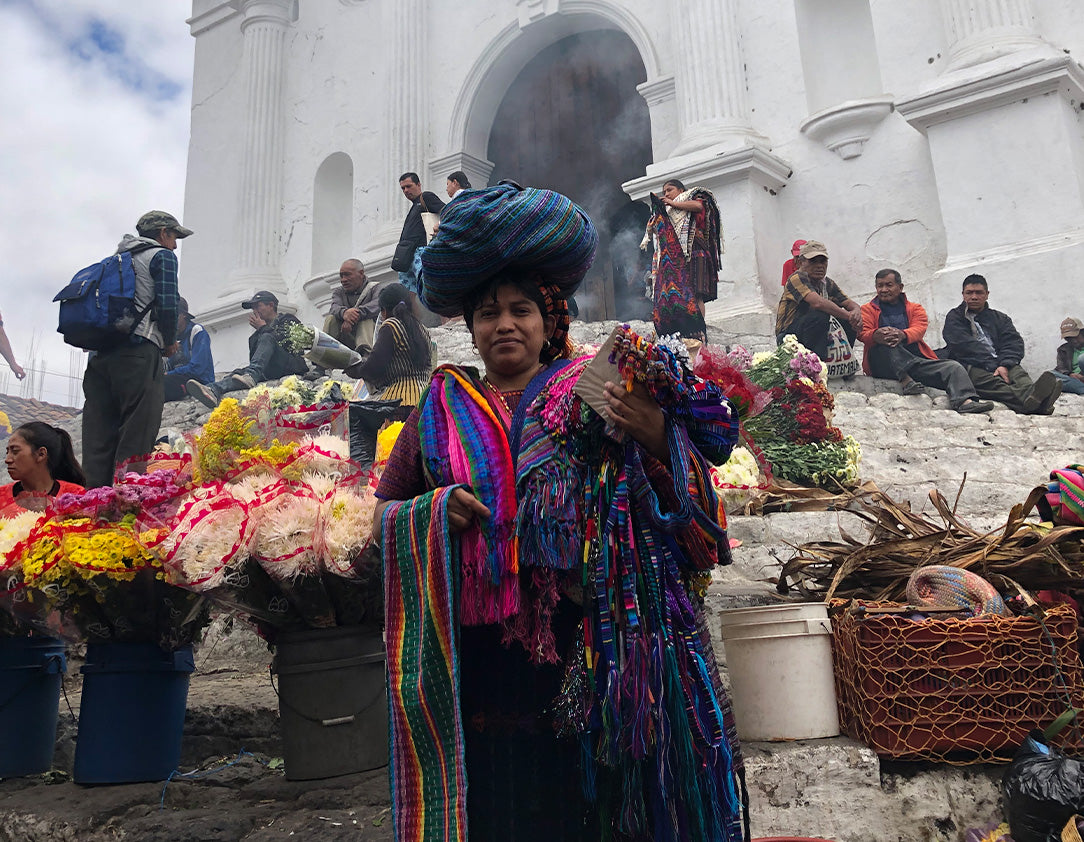 Upcycling and Sustainability
The furniture we design and create is upholstered with huipiles, cortes, tzutes from Maya communities.
In Guatemala and Mexico, they have a tradition of transforming vintage garments into purses, shoes, and pillows. Our intention in buying deadstock material is to give new life to these amazing textiles.
We create new stories with old clothes by repurposing and upholstering them onto furniture. We design and build each piece of furniture one at a time with minimal waste. All parts of the fabrics are used. For example, the remnants of huipiles are used in dolls and ornaments that we make locally. 
We design sustainable timeless pieces meant to be passed on. We make a conscious effort to invest in recycled or compostable shipping materials.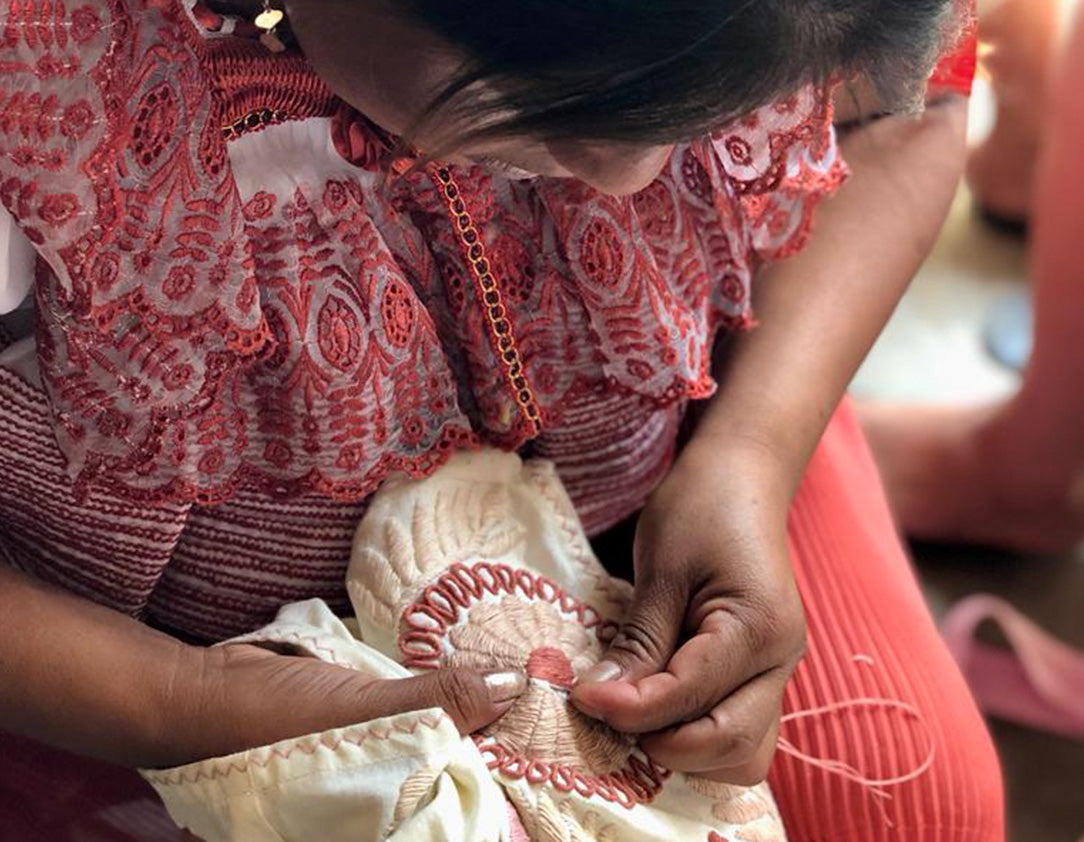 Origin of our pieces
The huipiles we use for the upholstery come mostly from Guatemala and are all bought from local families that work in the vintage textile trade.
The Emilia runners, pillows and napkins are made by a cooperative of weavers in Chimaltenango, Guatemala.
The shag rugs by a cooperative of weavers in the Momostenango area, Guatemala.
Most ornaments, and wool animals are made by Tzotsil communities in Chiapas, Mexico by urban and rural indigenous communities.
The apparel is made in San Cristobal de las casas and embroidered by communities in Aguacatenango del Valle.
The velvet pillows and floral runners are made by Zapotec communities in the Istmus of Tehuantepec, Oaxaca.
The serapes are woven by a family of weavers in Contla, Tlaxcala, Mexico.
Giving back
We give back periodically to several organizations, mutual aid funds, or individuals we know and believe in.
During Covid we gave away thousands of masks to indigenous, and immigrant communities throughout the United States.
We organize an annual auction on Instagram where we gather a community of designers and makers to raise funds for different organizations such as the Standing Rock Movement against the Keystone pipeline and the Bear Project for the Pine Ridge Reservation.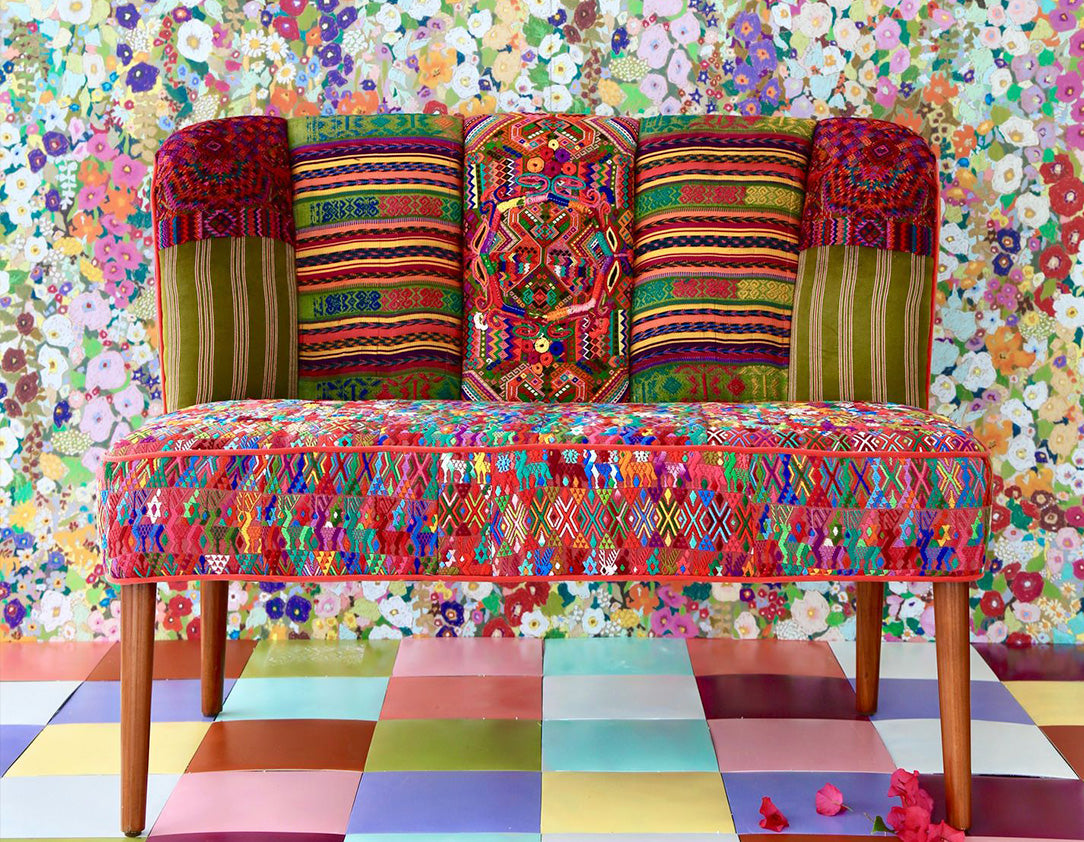 Inspiration
We are continually inspired by the textures, colors, and stories of the people in the places we visit and go back to. Mexico and Guatemala are textile heavens that constantly evolve in their fashion while at the same time use traditional weaving and embroidery techniques. 
For over 10 years we have grown alongside our partners and customers while staying true to the artisanal processes we fell in love with. We hold our partners and customers in the highest regard and intend to continue these partnerships for many years to come.